Speakers
In addition to the expo space, Events Uncovered 2022 will also feature the Spice Knowledge Sessions; a wide-ranging supporting program of speakers and panellists sharing their extensive knowledge on crucial topics of importance to the events industry.
Further details of the Spice Knowledge Sessions panels, will be revealed here.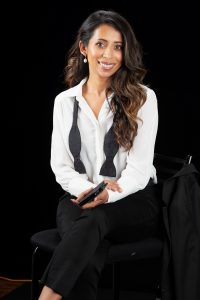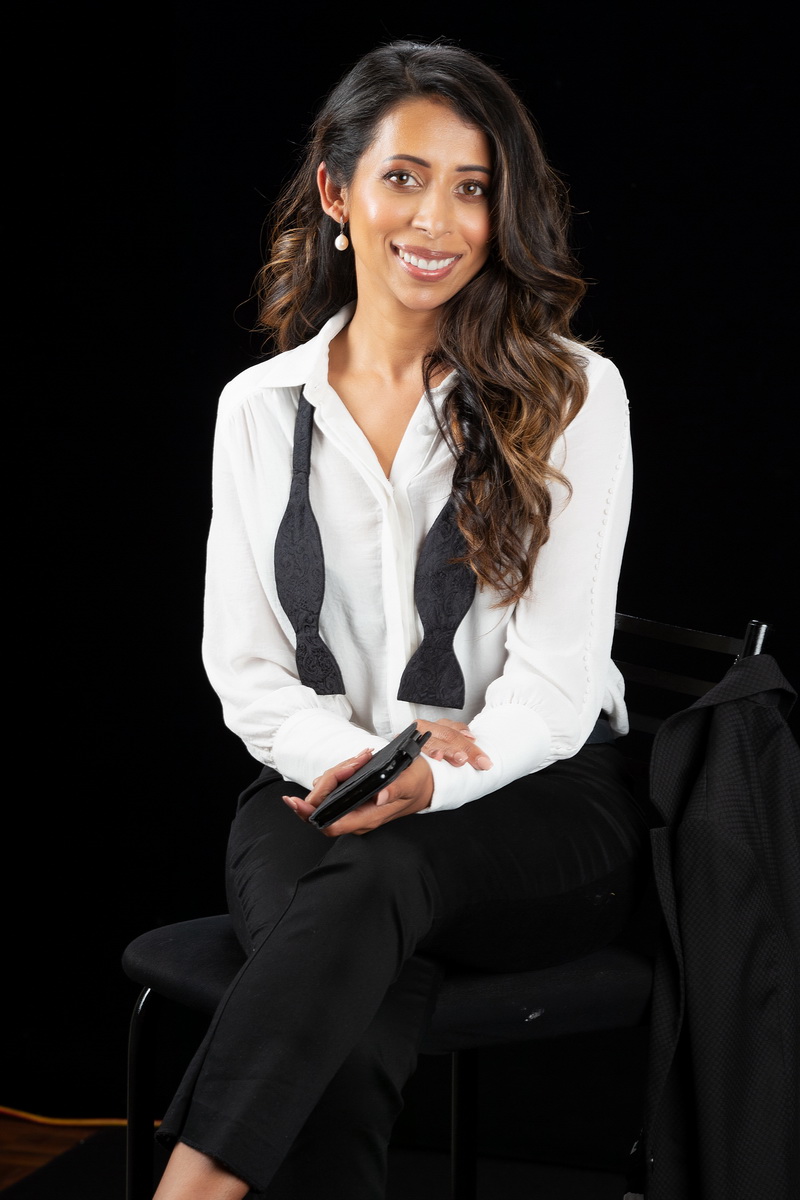 Simla Sooboodoo
Serial Social Entrepreneur
Simla Sooboodoo is a serial social entrepreneur, a Jill of all trades! Hailing from the small island of Mauritius and suffering her own share of hardships as a child, it was the chance to immigrate to Australia that allowed her to spread her wings and grow. In 2007 Simla was found in a coma and was diagnosed with a brain aneurysm. With only a 10% chance of survival, let alone regaining her memory, it was a miracle she made it through.
Following this life-changing journey, her appreciation and focus on life changed. She founded a tour company specialising in social impact and cultural immersion tours. Alongside her work within the tourism industry, Simla is also a passionate and prominent… Read more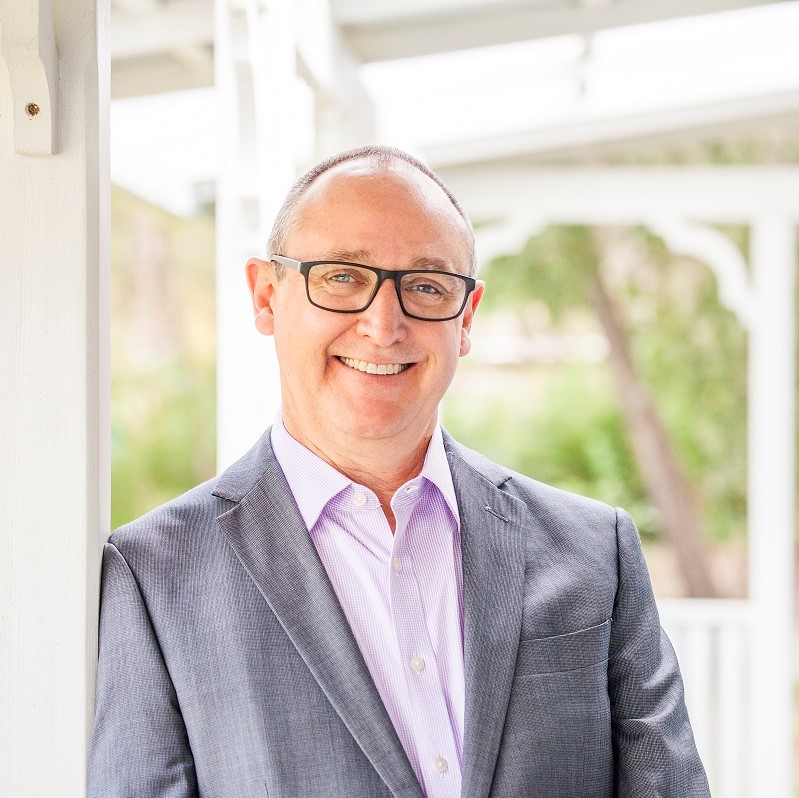 Nigel Collin
Chair of Meetings & Events Australia (MEA)
Nigel Collin has been part of the events industry for over 2 decades. In 2013 he founded Ingenious Oz Project, where he has interviewed 100's of successful leaders and individuals and shares their stories. He is author of 'Game of Inches'. Having built one of Australia's largest creative entertainment design companies, he worked as a creative and content director, and is now a strategic facilitator and speaker. He is a recipient of the Outstanding Contribution Award for Meetings and Events Australia and currently chair of MEA.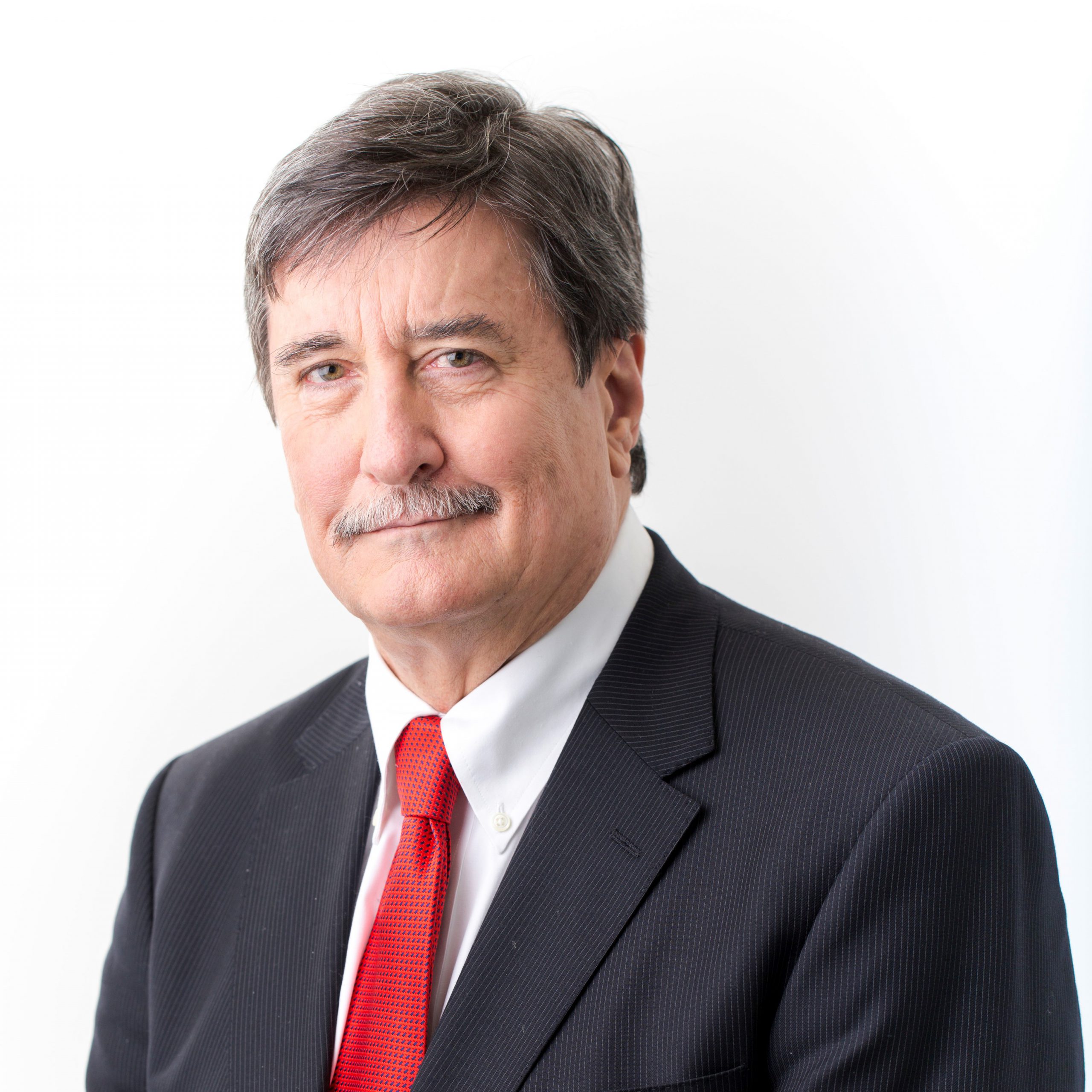 Geoff Donaghy
CEO of ICC Sydney & Deputy Chair of Business Events Council of Australia (BECA)
ICC Sydney is Australia's premier convention, exhibition and entertainment venue, which since it's opening has been wowing local, national and international visitors with its focus on high-quality, local produce and commitment to service excellence. Geoff is also Deputy Chair of the BECA, the country's convention and exhibition body, having previously served as Chairman for five years.
Additionally, Geoff is the director of convention centres for leading venue management specialists, ASM Global (Asia Pacific, India & Middle East), the immediate past president of the International Association of Congress Centres and sits on the executive committee of peak global body, the Joint Meetings Industry Council.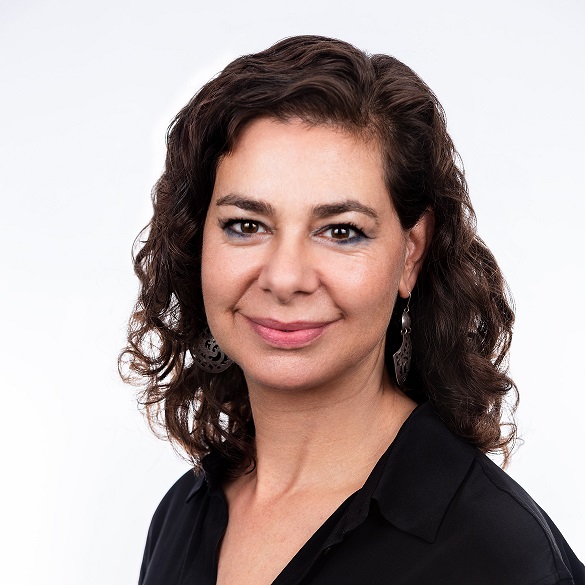 Claudia Sagripanti
CEO of Exhibition & Event Association of Australia (EEAA)
Claudia's career extends from events and exhibitions to media and digital technology. She led the development of professional standards in online and mobile advertising in Australia for the AIMIA and is currently on the advisory board for the International Social Media Association. Prior to this she managed the events and awards of the Australian Data-Driven Marketing Association (ADMA).
Claudia has also worked for Macquarie Bank and Optus as Business Program Manager, delivering digital transformation, new technology pilot projects, and developing project management value creation frameworks.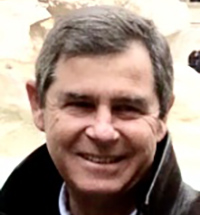 Matt Crouch
Founder and Director of Matt Crouch Legal
Matt Crouch is well-known as the legal expert in the events sector, having specialised for over 35 years in assisting participants in the events sector, particularly event managers. Matt practices as a solicitor, teaches event-law and frequently contributes legal columns in events industry publications. His aim is to always speak plainly, to un-pack legal complexity and provide practical solutions.
Presentation
Protecting yourself and your events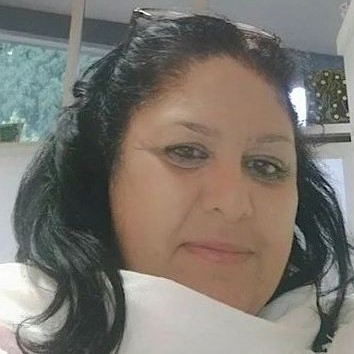 Marie Barbaric
Manager, Koori Kulcha
Marie is a proud Dunghutti and Gamilaroi woman, a mother of five and grandmother of eight. Marie is CEO of Koori Kulcha Experience, which provides catering, cross-cultural training, team building workshops and tourism. She is also managing director of Koori Kulcha Aboriginal Corporation, which runs Community Development Programs and is fully funded by Koori Kulcha Experience. Her passions include fighting homelessness and empowering marginalised women.
Q&A
Celebrating and embracing Indigenous Australia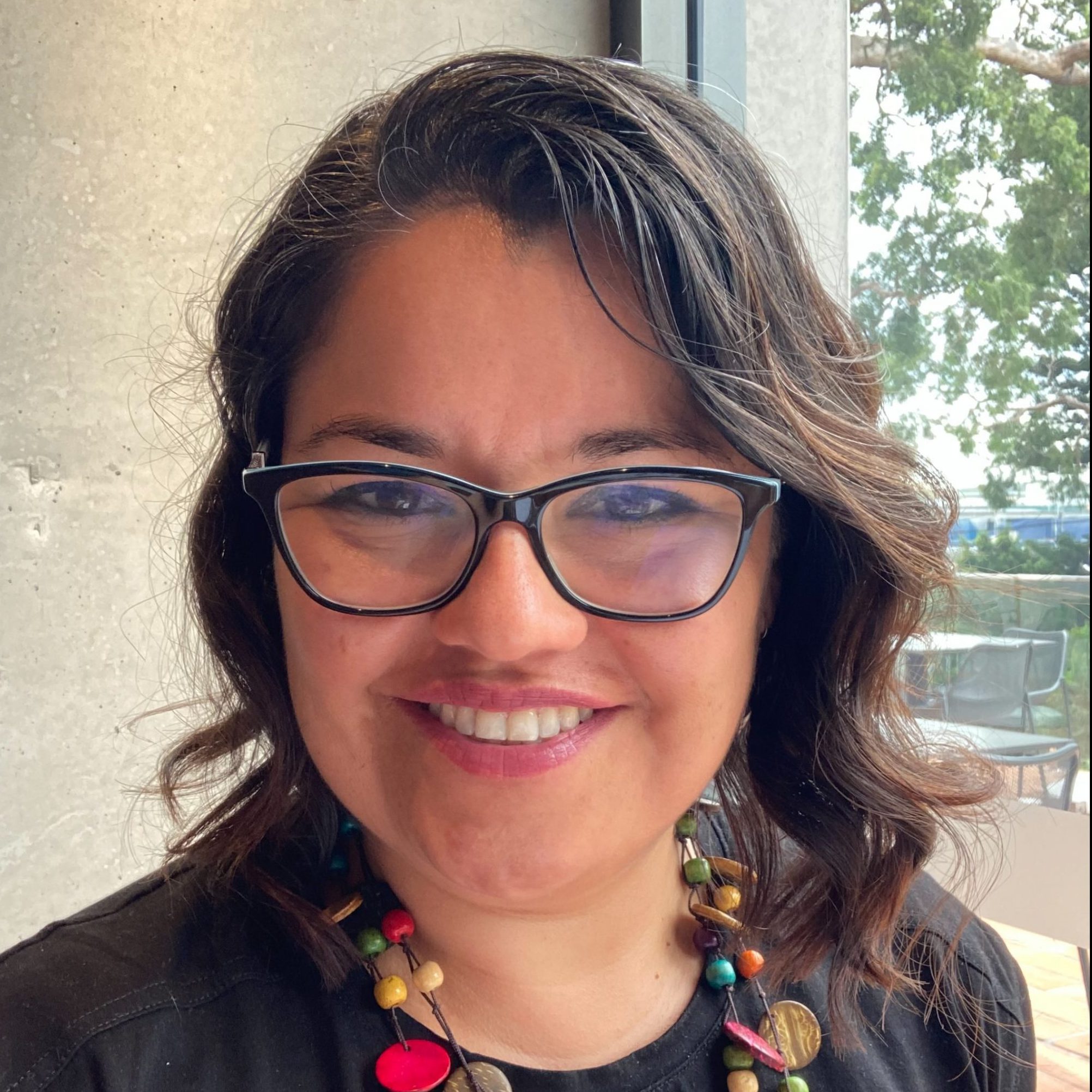 Virginia Loyola
Senior Business Development Manager – International, Arinex
With 20 years' experience in the global business events industry, Virginia brings client engagement, business development and bid strategy skills to her role at Arinex. She has contracted with Mayvin Global as a subject matter expert for several years where she has worked on a range of projects. Virginia worked with Business Events Sydney from 2002-2017 where she held roles such as Head of Bidding and Head of Client Engagement.
Panel 2
Events with a conscience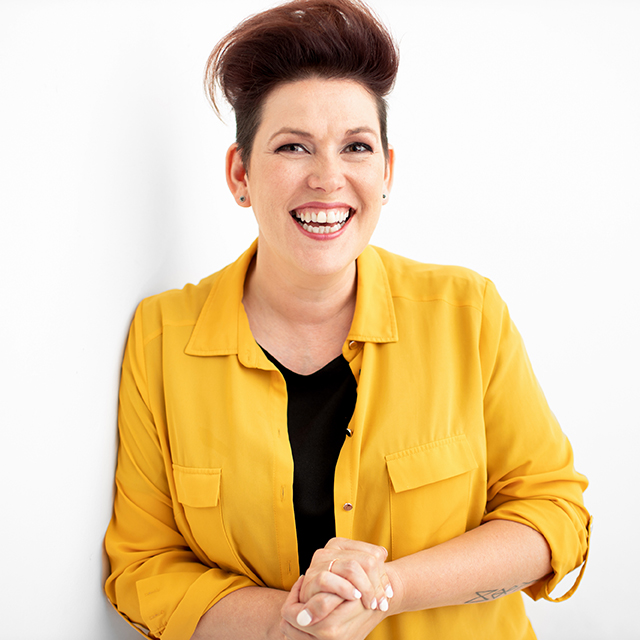 Anna Sheppard
CEO, Bambuddha Group
Anna Sheppard is a real powerhouse, who is optimistic and engaging. Anna uses the power of her own heart-warming and inspirational story to join the dots between the power of brand, people and social responsibility. CEO of Bambuddha Group, a social enterprise that provides leadership coaching and CSR programs, Anna has added value to thousands of companies and inspirational leaders by showing them how to 'work kinder' for people, community, customers and environment.
Panel 2
Events with a conscience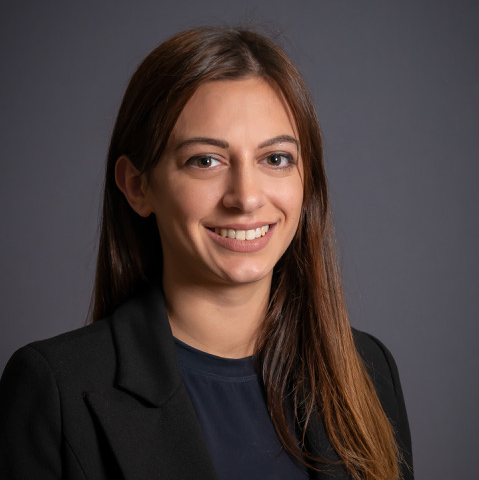 Vanessa Soldatos
Senior Producer, EventFrog
Vanessa has produced and managed registration desks for hundreds of events and exhibitions for companies in the Asia Pacific Region, ranging from intimate meetings and functions to multi-day exhibitions for up to 20,000 attendees.
Vanessa and the team started EventFrog in 2016 after finding many clients required niche expertise in registration management and event technology. Her extensive experience on the EventsAIR platform provided a strong basis for the new skills required for virtual and hybrid event experiences. Leading the charge in this space, Vanessa ensures all elements of virtual events are technically correct and professionally delivered.
Panel 3
The Future of Event Tech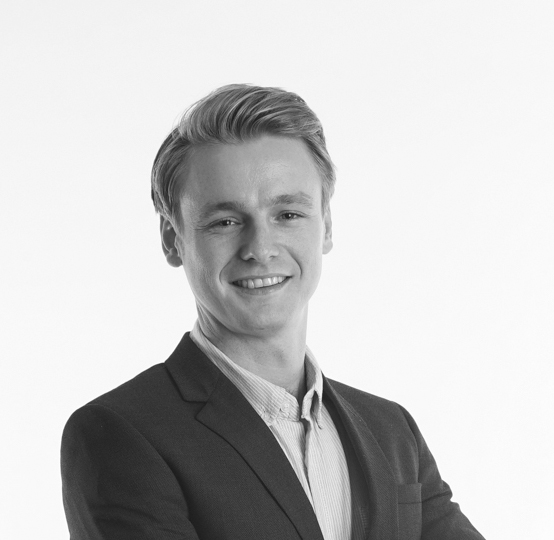 Thomas Gray
Business Development Manager, EventsAir
A passionate, confident and motivated Business Development Manager and event technology specialist.
For over a decade, Thomas has been building relationships and helping customers as EventsAIR has grown from a lean start-up to the leader in our space.
Panel 3
The Future of Event Tech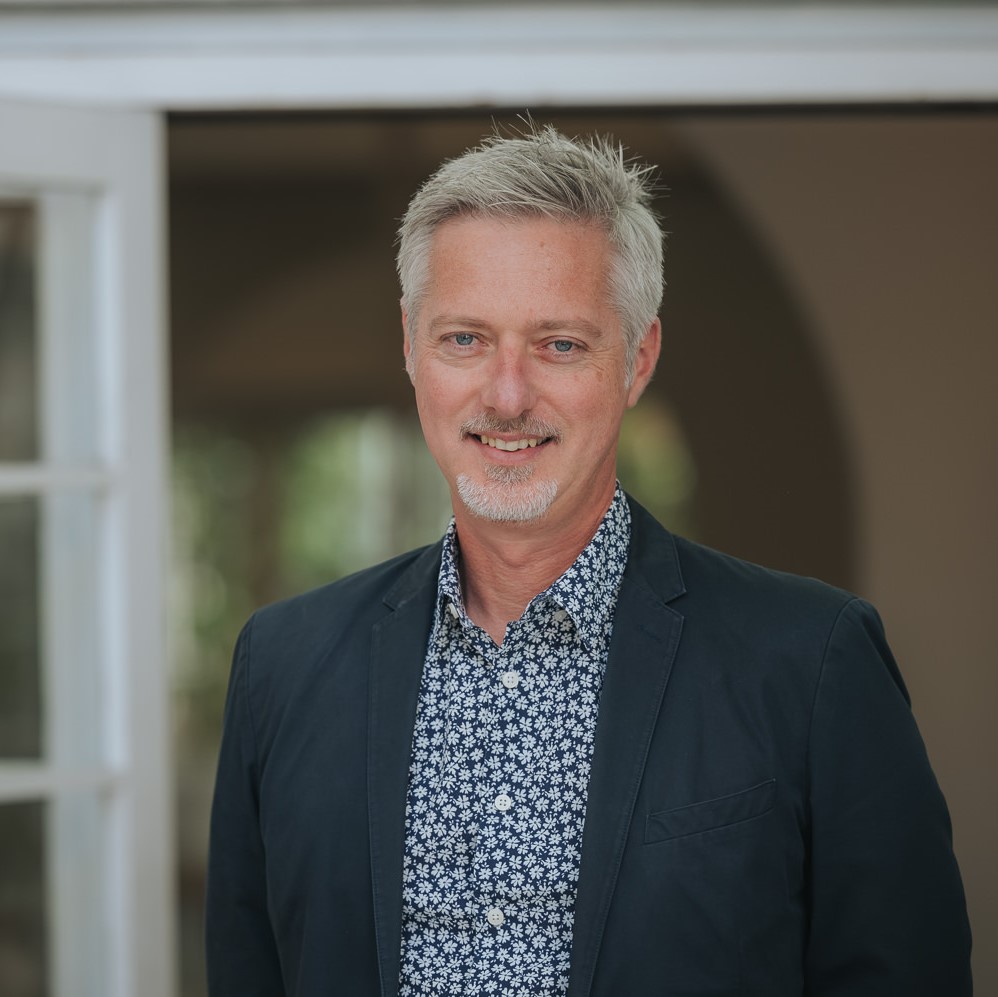 Keith Wootton
Managing Director, AV1
Born out of service excellence and innovation, AV1 is a thriving force in the events industry with a team of legends with whom he's extremely proud to work. Being an active participant in our industry since 1994, Keith continues to contribute with great drive and enthusiasm, as well as genuine care for his team, customers and projects. His commitment to innovation transcends the entire company and is the force behind AV1's reputation in the industry. It has led to the introduction of new products to the market, such as Sprintr by AV1's award-winning registration kiosks.
Panel 3
The Future of Event Tech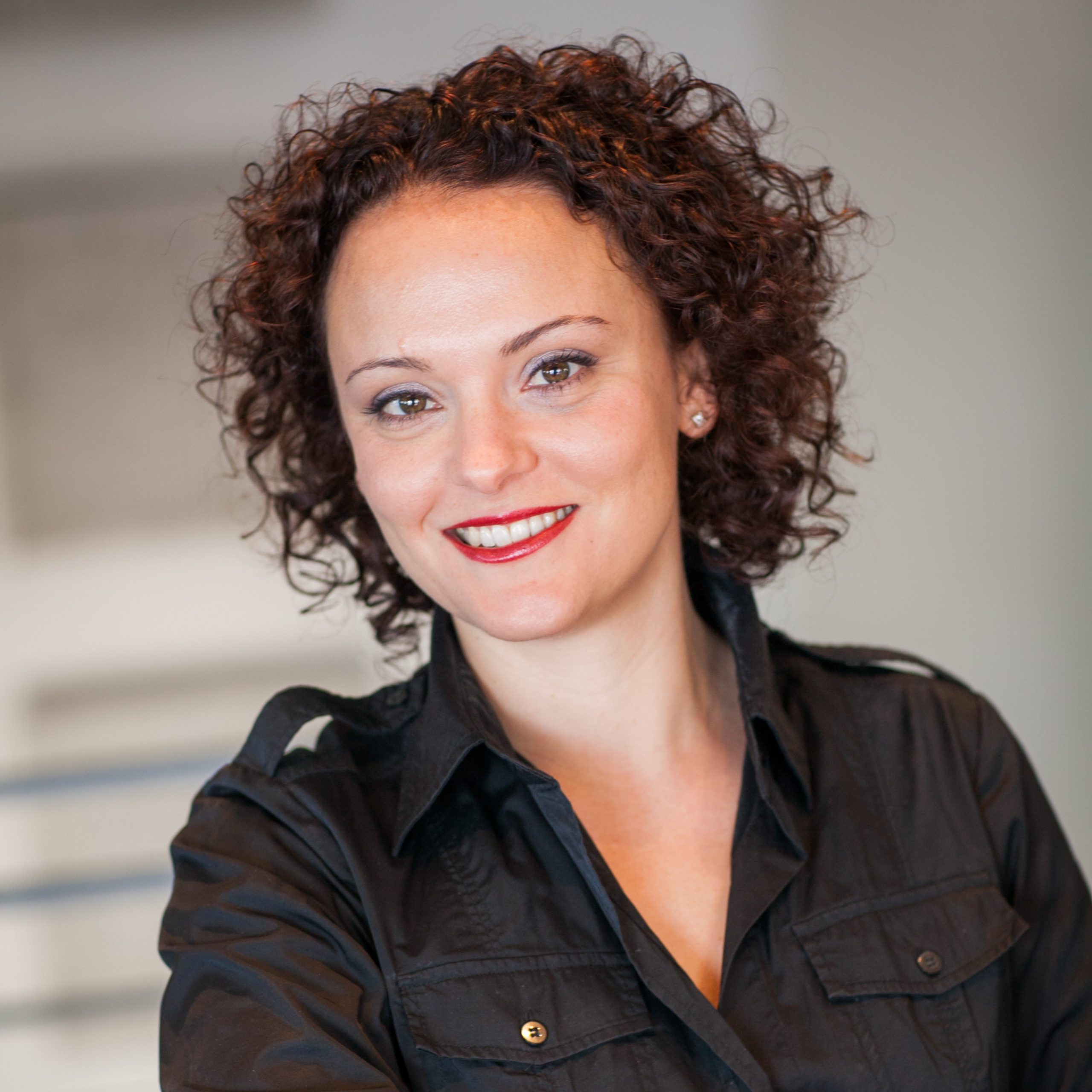 Felicity Zadro
Founder and Managing Director, Zadro Agency
A passionate and committed professional communicator, Felicity Zadro has more than 18 years' experience in designing and managing communications for a range of organisations. In 2007 Felicity founded Zadro to provide integrated strategic communications. In 2017, Felicity was nominated as one of the most influential female entrepreneurs by a panel of business leaders organised through Fairfax and was named Communications Entrepreneur of the Year by CV Magazine. And in 2019, was named an Unsung Hero by the Events and Exhibition Association of Australasia, recognising her contribution to the industry. Her training in sociology and anthropology, love of strategy, experience in leading numerous market and social research projects, training in change management and leadership, combined with her business acumen, allows Felicity to broaden the standard scope of communications practice.
Panel 4
Inspiring the Next Gen of Industry Leaders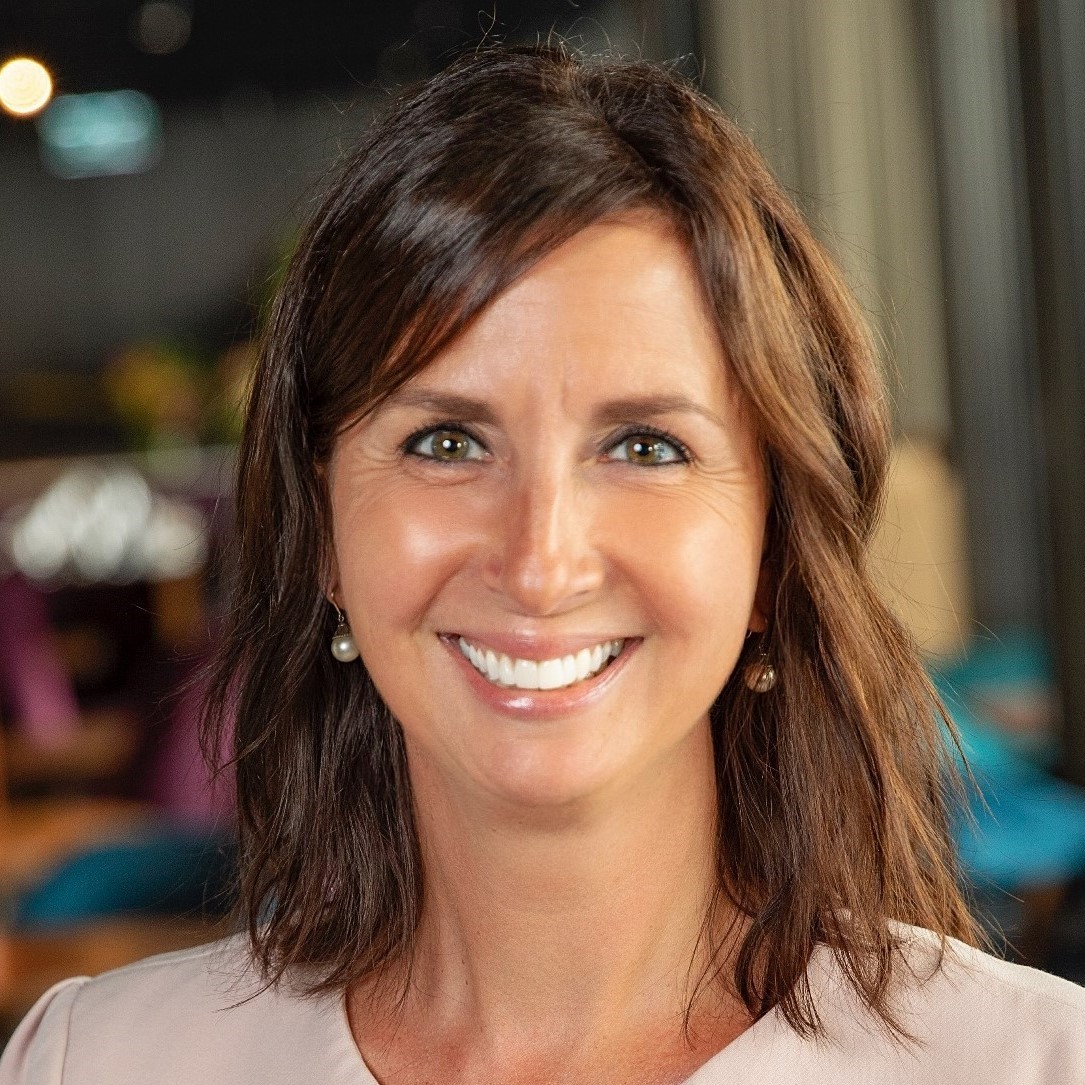 Jane Lyons
General Manager, Hyatt Regency Sydney
Jane Lyons is the general manager of Hyatt Regency Sydney, Australia's largest premium hotel. Formerly general manager of West Hotel, Curio Collection by Hilton in Sydney, Jane has spent more than 23 years in various leadership roles across upscale and luxury hotels in three continents including Savoy Hotel Group in London, The Langham London and Langham Place New York. Over the course of Jane's career, she has risen through all hotel departments including front office, finance, rooms, operations and management.
Panel 4
Inspiring the Next Gen of Industry Leaders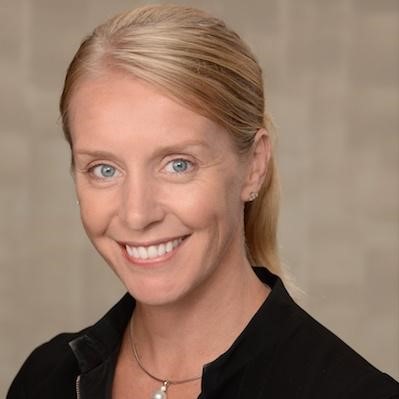 Paula Nolan
Member of Meetings and Events Australia (MEA) Board of Directors
An events, communications and engagement professional with over 20 years' experience, Paula has produced world-class events for global brands both in the agency and corporate arena. She has sharp expertise in creating event strategies that deliver innovative client-centric experience that drive change and deliver commercial results. Paula designed and delivered campaigns for a number of high-profile global accounts for many years. Paula is also a member of the Board of Directors Meetings and Events Australia (MEA).
Panel 4
 Inspiring the Next Gen of Industry Leaders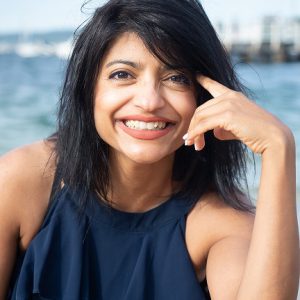 Sonia Sadiq Gandhi
Director, Gandhi Creations
From international student to creative genius, Sonia Sadiq Gandhi is a serial entrepreneur and a champion of diversity and inclusion. She is the founder and CEO of a multi-award-winning events and social enterprise, Gandhi Creations, that has for over a decade created sustainable platforms in response to business, social and cultural needs of our communities. Sonia has executed over 550 events in her career and on a broader level, the work she produces has served as meeting grounds for the exchange of ideas between nations and platforms for enhanced cultural diplomacy and improved foreign investment and trade.
Panel 4
 Inspiring the Next Gen of Industry Leaders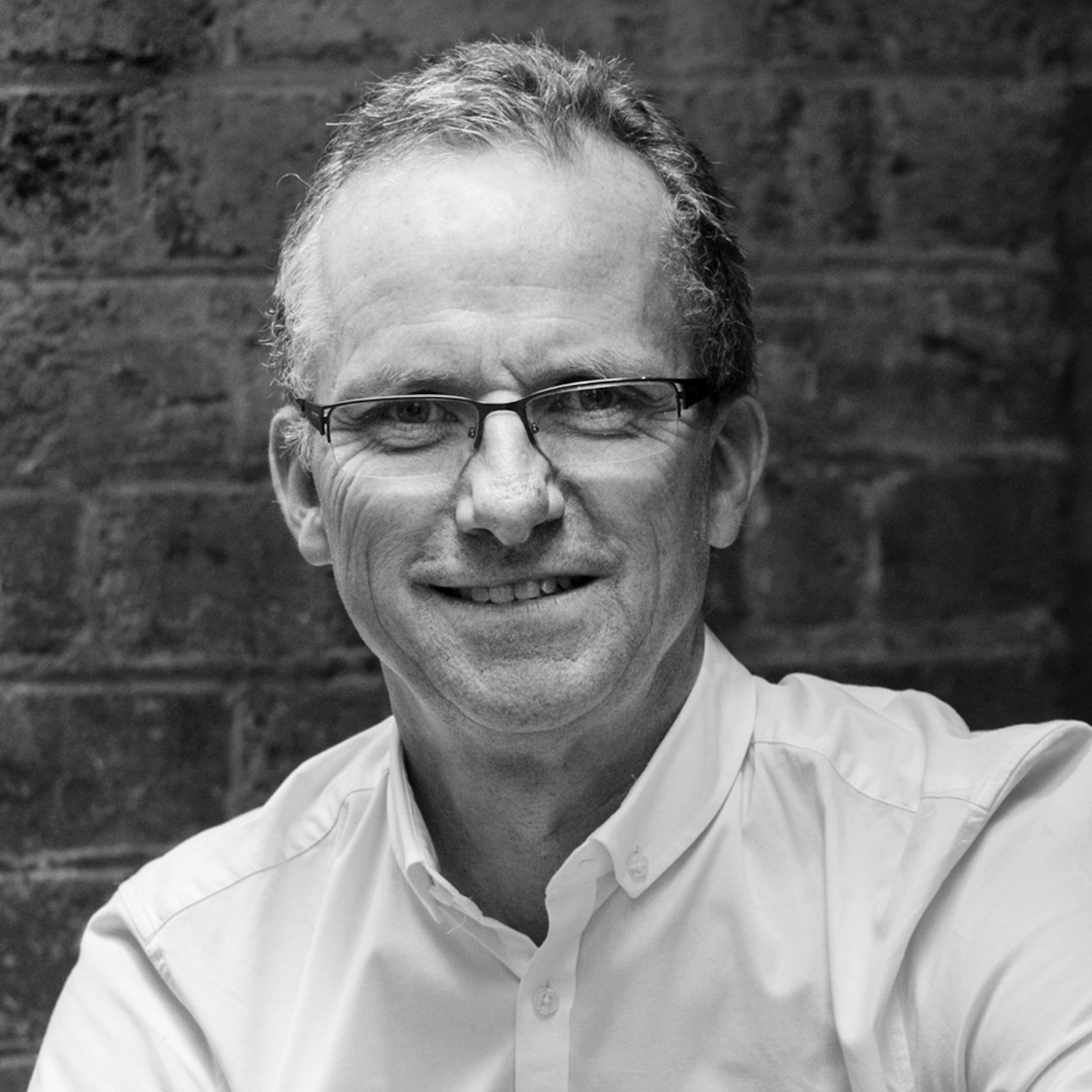 Crosbie Lorimer
BeyondBlue Speaker
Crosbie Lorimer is a landscape architect who came to Australia from the UK in 1989 for a year and never quite got back to England. Amongst other things in his 30+ years in Australia, Crosbie has married, become the managing director of the company he has worked with for almost 40 years, raced yachts, windsurfed, sung in choirs, played social tennis with his wife very badly (Crosbie that is!) and become a volunteer for Sailability, taking disabled people sailing.
Having retired from yacht racing, these days Crosbie swims, gardens, rides a road bike and runs a sailing media company with his wife Dale as a paid pastime. Crosbie is a volunteer speaker for beyondblue, a national organisation that works to raise awareness about anxiety and depression, and to reduce the associated stigma and encourage people to get help. Crosbie became a beyondblue speaker because he felt the need to open up the conversation about depression and anxiety having suffered and recovered from both and in light of his experience of depression, anxiety and suicide in his family.
.

Presentation Q&A
Finding Balance in Work and Life
Lana Boardman
Director, Corporate Communications, Optus
Lana leads the strategy for employee communications and events across Optus Consumer Australia, comprised of nearly 7,000 employees. With her talent for building high-performing teams and passion for connecting people with purpose, vision and strategy, Lana has a proven track record of delivering impactful, purpose-driven, innovative events and communications in dynamic environments.
Pivoting in response to 2020's pandemic, Lana championed the launch of Powered x Optus, an engaging 12-part virtual series which kept the whole-of-company connected and informed at a time they needed it most. The 2020 series, which recently culminated in a nationally broadcast hybrid event, was a finalist in the 'Bravest Campaign' category at the global Campaign Experience awards alongside brands like Twitter, Dr Martin's and PlayStation.
Panel 5
Three Events, Three Lessons