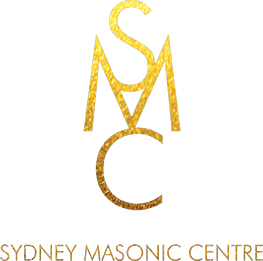 Sydney Masonic Centre
Events Uncovered 2020 takes place on Thursday 17 September 2020 at one of Sydney's most architecturally significant buildings. The Sydney Masonic Centre is a prime example of the 'Brutalistic' style and was designed by Joseland Gilling.
Sydney Masonic Centre is one of Australia's premier event venues. Inside this striking architectural icon Sydney Masonic Centre manages 13 fully-accessible event spaces that can cater for small workshops and training sessions, lavish conferences, VIP dinners and cocktail events.
Having earned a reputation for delivering innovative event solutions, Sydney Masonic Centre regularly  plays host to politicians, international luminaries, charitable institutions and some of Australia's most high-profile organisations.
The venue's Head Chef provides tailored menus and serves delicious fresh, locally sourced cuisine, cooked and prepared on site within a fully licensed venue.
Sydney Masonic Centre is equipped with the latest state-of-the-art fibre optic internet for lightning-fast connectivity, as well as a superior in-house audio visual offering. Every room also features the digital concierge service for in-house support & requests at your fingertips.
Delegates will enjoy the convenience of Sydney's bustling CBD on Sydney Masonic Centre's doorstep, with impressive access via public transport (train, light rail, bus) and cost-effective parking options nearby.
Please note, access to the event is via the Castlereagh street entrance.
Address: 66 Goulburn St, Sydney NSW 2000
Visit the Travel page for parking and train information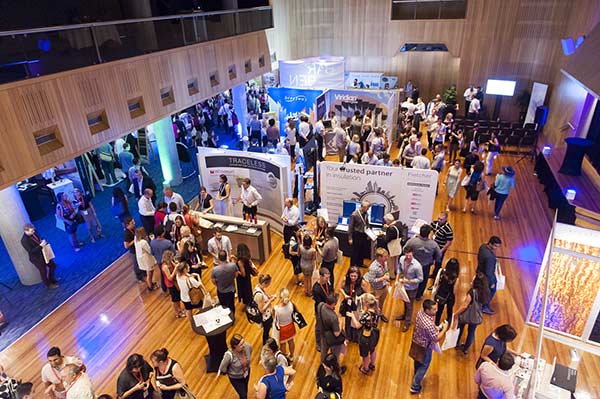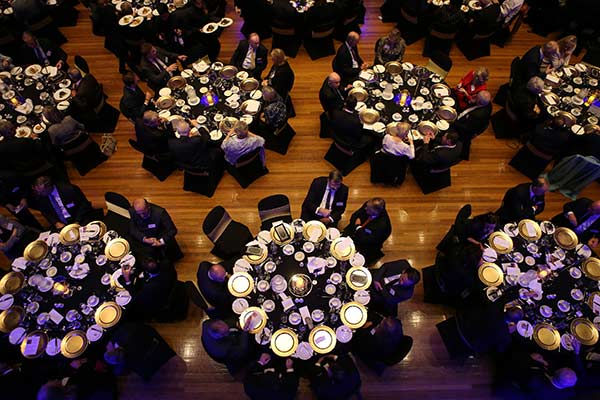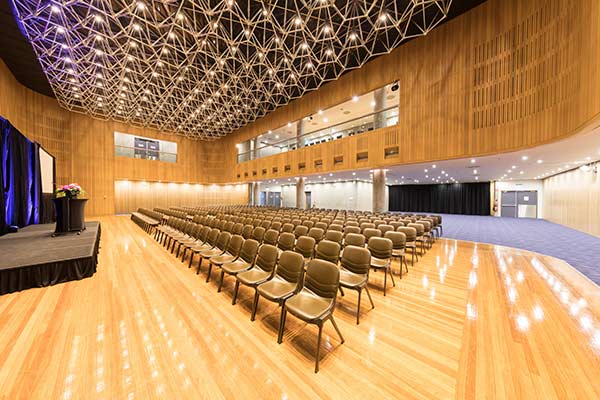 Banquet Hall
Located on Level 1, the Banquet Hall boasts seven-metre high ceilings and features stylish architectural timber acoustic panelling, timber and carpeted flooring and high speed internet connectivity of up to 500 mbps upload/download. The Banquet Hall is commonly used for gala dinners, exhibition and catering, cocktail parties and conferencing.
The installation of new Panasonic 12,000 Lumens laser light source data projectors deliver crystal clarity, brightness and resolution that is ideal for video and film screenings as well as highlighting the granular detail in speakers' presentations.
New rigging infrastructure provides added flexibility and the advantage of quick turnarounds when re-setting rooms for different styles of events. A motorised truss in the Banquet Hall and new centrally placed ceiling motors allow for rigging special effects including giant chandeliers and mirror balls. These staging devices and capabilities mean that event organisers have the option to restyle the same room from conference mode to gala mode with ease and efficiency.
A newly installed intelligent architectural lighting system allows for lights to be easily and precisely programmed for different functions. Perimeter RGB shadow lighting allows for different colour combinations and mood lighting states. House lighting throughout has been upgraded to second generation LEDs for improved light output and energy efficiency. Event organisers will simply use touch screens to select options to light their presenters and performers, add stage washes and special effects as well as change the room ambience. Depending on the style of each event, and if needed, SMC's AV technicians can also control all lighting from one central location.
The Banquet Hall includes our digital concierge service for in-house support & requests at your fingertips, concert quality Martin Audio public address systems, wireless microphone technocology, wired hearling loop and infrared assisted listening systems.